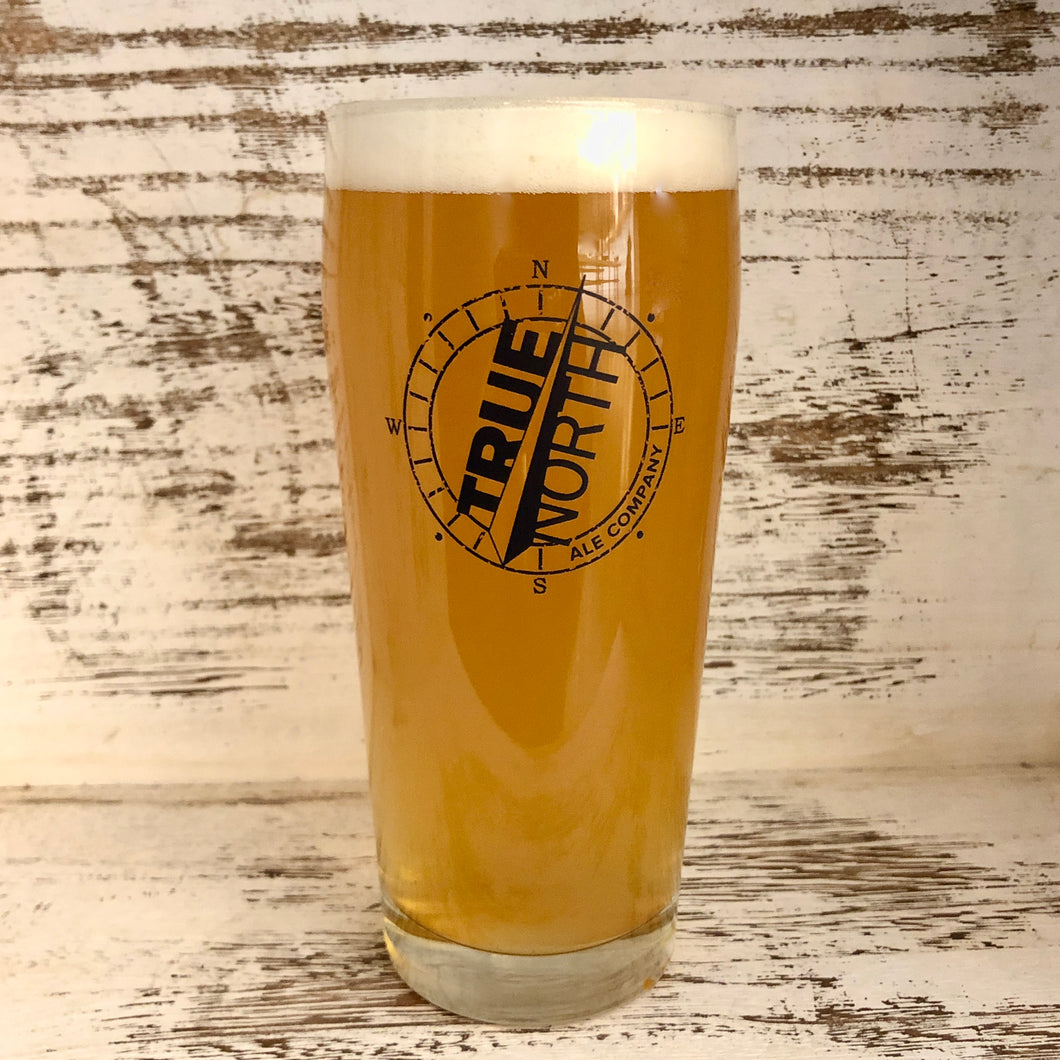 20oz Willi Becher Logo Glass - available at our Taproom
20oz Willi Becher logo glass with a 1 pint pour line. Printed in dark blue.

Enjoy our beer at home in True North Ale glassware! Purchase glassware in person at the brewery or through Toast TakeOut for contact-free pick-up. Not available for shipping.