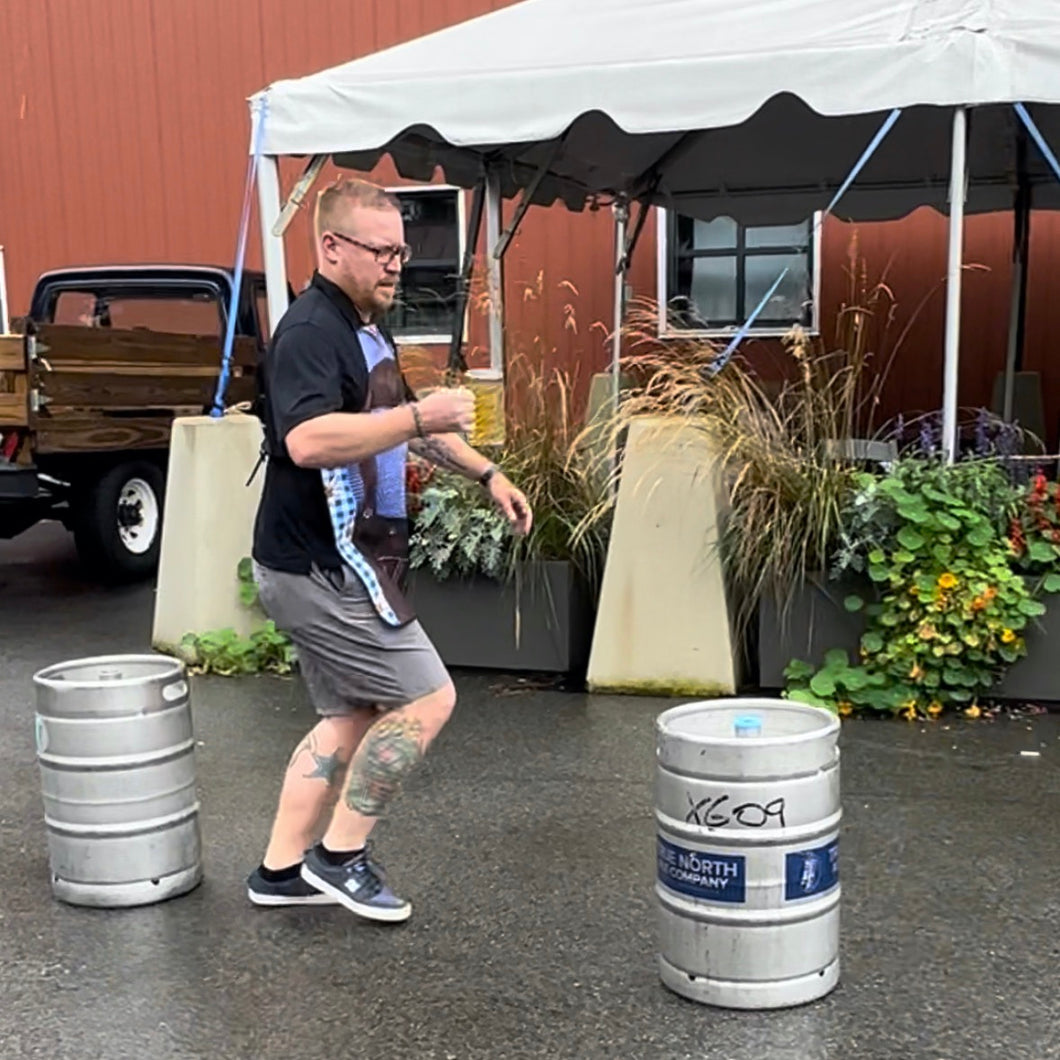 Fest Relay Race
Regular price $20.00 Sale
Saturday, September 23
Race anytime between noon and 6:00pm

Step right up and test your brewtastic athleticism! Challenge your friends!
For $20 you'll receive a ½L logo Glaskrug filled with delicious German beer, plus entry into our Fest Relay Race! As you race against the clock you'll begin by weaving through half barrel kegs, then leap over a hay bale, after which you'll have 8 attempts to sink a bean bag into a cornhole board. Finally you'll meet every Bavarian's favorite: PRETZELS! Wash these pretzels down with your full Glaskrug of beer and the clock will stop. The Bavarians with the top three best times will receive bragging rights and various prizes!
Please purchase a ticket in advance to assure a place in this event!