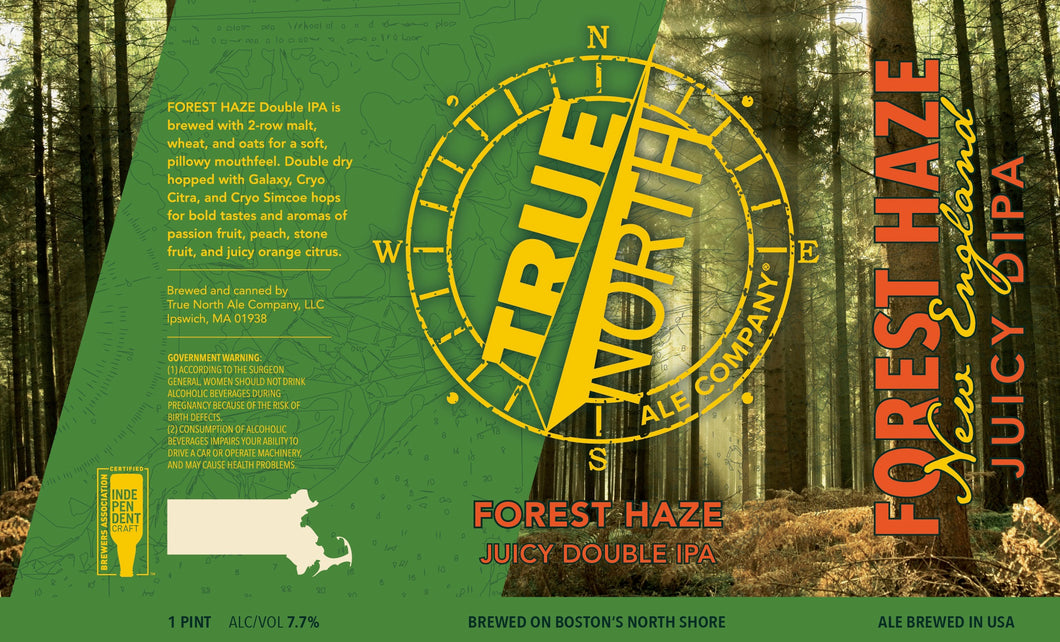 NEW ENGLAND JUICY DOUBLE IPA
2022 North American Brewers Association BRONZE MEDAL!
Brewed with 2-row malt, wheat, and oats for a soft, pillowy mouthfeel. Double dry hopped with Galaxy, Cryo Citra, and Cyro Simcoe hops for bold tastes and aromas of passion fruit, peach, stone fruit, and juicy orange citrus.
ABV 7.7%
ALE BREWED IN USA